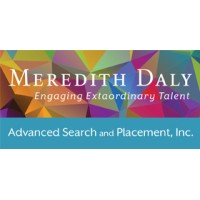 Advanced Search & Placement, LLC Reviews
Atlanta, GA
Write Review
Reviews
5 Exceptional Staffing Agency Based on 3 reviews
<% reviewsPercentages._5.count %> Review
<% reviewsPercentages._5.count %> Reviews
5 stars
<% reviewsPercentages._4.count %> Review
<% reviewsPercentages._4.count %> Reviews
4 stars
<% reviewsPercentages._3.count %> Review
<% reviewsPercentages._3.count %> Reviews
3 stars
<% reviewsPercentages._2.count %> Review
<% reviewsPercentages._2.count %> Reviews
2 stars
<% reviewsPercentages._1.count %> Review
<% reviewsPercentages._1.count %> Reviews
1 stars
---
Advanced Search & Placement, LLC - Atlanta, GA
About Us
Meet Quality Candidates
Top talent is hard to find and even harder to hire.
Hiring the right people is mission critical to your success.
We understand this and work tirelessly to bring you only the
most qualified and interested candidates.

Save Time
The time-to-fill open positions is a critical metric impacting your
bottom line. We pre-qualify and carefully assess a candidate's
interest level and motivation for making a move — ensuring they
remain actively engaged throughout the entire process.

Save Money
The total cost-to-hire quickly builds when you consider all the
time and overhead exhausted on systems, job advertising, and
rogue agency spend. We save you money by filling your open
positions quickly and efficiently with our proven processes.

Full Service Placement
With only 30% of the qualified talent pool actively looking,
we cast a wider net encompassing both active and passive
candidates using our extensive recruiting system developed by
years of experience and training.



Executive Search
Recruiting
Staffing
Apparel & Fashion
Education
Executive Search
Food & Beverage
HR & Staffing
Healthcare
Hospitality
Retail
---
Advanced Search & Placement, LLC Recruiters & Team
---
Location